Vegan Protein is exclusive to THE PROTEIN WORKS™ and is created using a unique blend of 5 premium plant proteins, making it the definitive dairy-free, vegan-friendly protein shake. Low in fat and sugar and packing more than 25g of protein per serving, Vegan Protein is ideal for those looking for a premium non-dairy protein source to boost their daily protein intake.
The legends in the TPW™ lab were challenged with creating a product worthy of being crowned the world champion of non-dairy protein shakes, and as always…they delivered! Vegan Protein contains a one-of-a-kind plant protein blend featuring 5 of the finest dairy-free proteins from the TPW portfolio- Soya Protein Isolate, Sunflower Protein, White Hemp Protein, Pea Protein Isolate and Brown Rice Protein. Even better, it's available in 4 delicious flavour options, made of course with our world-renowned TPW™ premium flavours.
TPW™'s best vegan protein
100% natural plant-based protein
Over 25g of protein per serving
"WOW. I did not expect to like this so much….Love this product…Would defo recommend 10/10. Can't wait to try other flavours." - Aimee*

Raw Vegan Eiwit is a unique blend of 5 premium plant eiwits, making it the definitive dairy-free, vegan-friendly eiwit shake. Low in fat and sugar and packing more than 25g of eiwit per serving, It is ideal for those looking for a premium non-dairy eiwit source.
"WOW. I did not expect to like this so much….Love this product…Would defo recommend 10/10. Can't wait to try other flavours." - Aimee*


Raw Vegan Eiwit is a unique blend of 5 premium plant eiwits, making it the definitive dairy-free, vegan-friendly eiwit shake. Low in fat and sugar and packing more than 25g of eiwit per serving, It is ideal for those looking for a premium non-dairy eiwit source.
Wat Is Vegan Eiwit Poeder?
Onze Vegan Eiwit biedt 5, ja 5, verschillende plant-gebaseerde eiwitten. Inclusief soja eiwit isolaat, hennep eiwit, zonnebloem eiwit, erwt eiwit isolaat en bruine rijst eiwit. Dit resulteert in een vegan poeder met 23g eiwit, 0.6g vet en 0.2g koolhydraten per serving. We hebben de fijnste kwaliteit ingrediënten van moeder natuur genomen en ze samengevoegd. Laten we niet vergeten dat we ervoor gezorgd hebben dat deze Vegan Eiwit melk, gluten, tarwe en lactosevrij hebben gemaakt!
Vegan Eiwit Poeder was de eerste toevoeging aan de THE PROTEIN WORKS™ Vegan voeding reeks. Onderschat niet de kracht verborgen in dit zakje, het is niet alleen een hoogstandje qua voeding, maar ook vanwege zijn smaak. Hier bij TPW™ begrijpen we dat sommige Vegan Eiwit niet veel aan 't fantasie overlaat, en daarom zijn wij een aantal stappen verder gegaan met deze!
Vegan Eiwit Voordelen?
Onze vegan shake is een enorme hit geworden, en als testament naar al het werk dat we in elke vegan product hebben gestopt, luisteren en leveren we op maat aan onze loyale fanbase, door het ontwikkelen van ongelooflijk innovatieve sportvoeding om je te helpen jouw fitness doelen te bereiken. THE PROTEIN WORKS™ Vegan Eiwit blend bevat een aantal geweldige ingrediënten, je zou hier de hele dag kunnen zitten, lezend over wat dit poedertje met je kan doen, Dus hebben de ingrediënten gescheiden en je een beeld gegeven van hoe ze precies kunnen helpen.
- Soya Eiwit Isolate - Het bevat alle 9 essentiële aminozuren en is niet verlegen een standpunt te nemen over haar spieropbouwende eigenschappen. Eiwit draagt bij aan de groei in spiermassa en behoud van normale botten, Psst… het zit ook boordevol vitamine B12 en magnesium.
Wanneer je geen vlees eet kan het moeilijk zijn om bepaalde micro's binnen te krijgen. Magnesium helpt met normale spierfunctie en B12 helpt met het psychologische functie, normale bloedcel formatie en draagt bij aan verminderen van uitputting en vermoeidheid. Samen produceert het een effectieve blend voor iedereen die uitkijkt naar hun gezond en welzijn.
- Hemp Eiwit - Hemp Eiwit is een populaire toevoeging geworden aan Vegan Eiwit blends. Het bevat nagenoeg geen allergenen, maar wel een hoge concentratie Zink, wat bevonden is normale eiwitsynthese te stimuleren, en de bescherming van cellen van oxidatieve stress, en dat maakt het een no-brainer dit toe te voegen aan onze vegan eiwit. Het is ook erg hoog in natuurlijke eiwitten, omega 3 en omega 6, win, win als je het ons vraagt.
- Sunflower Eiwit - Sunflower Eiwit is een rijke bron van aminozuren, eiwitten, vezels, niacine, riboflavine en vitamine B6. Met het eiwit en vezel inhoud betekent dat na het consumeren van vegan eiwit het bij kan dragen aan een groei in spiermassa, en helpen met normale stoelgang functies, terwijl de niacine bij kan dragen aan normale energie-opwekkende metabolisme en het Vitamine B6 helpt met normale eiwit en glycogeen metabolisme, alsook normale functie van het immuunsysteem. Zoals je al kunt zien, was dit niet een lastige keuze.
- Pea Eiwit Isolate Pea Eiwit Isolate heeft de hoogste oplosbaarheid van welk eiwit dan ook en er is aangetoond dat het bijdraagt aan behoud van spiermassa en alle belangrijke gains. Met 80% eiwit per 100g in Pea Eiwit Isolate en een hoog percentage Vitamine K, wat helpt me het behoud van normale botten, normale bloedstolling, was dit een van onze eerste op onze Vegan Eiwit lijst.
- Brown Rice Eiwit - Iedereen weet dat Bruine Rijst bestaat maar je zou wel eens verbaasd kunnen zijn als je hoort dat we de eiwitten hebben geïsoleerd. Het scheiden van de koolhydraten creëert een erg pure blend wat bijdraagt aan spiergroei. Brown Rice Eiwit bevat ook vitamine B6, wat helpt met energieopwekkende metabolisme, eiwit en glycogeen metabolisme en het reduceren van vermoeidheid en uitputting. Weet wel zeker dat je kan zien waarom we deze hebben toegevoegd.
- DigeZyme® zijn een groep verteerbare enzymen; Amylase, Protease, Cellulase, Lactase en Lipase om precies te zijn, die helpen met het afbreken van bepaalde macromolecules in aminozuren, wat het makkelijker maakt voor onze lichamen om te absorberen.
Voor Wie Is Vegan Eiwit?
Vegan Eiwit is niet alleen voor vegans, het kan gebruikt worden door iedereen die de kracht van moeder natuur op zich wilt nemen en een eiwitrijk, laag vet en lage koolhydraten eiwitshake wilt nemen. Alhoewel, als je vegan bent, zou ik niet verder kijken, je gaat geen lekkerdere, verfijnde shake vinden dan deze. Het bevat 5 waanzinnige natuurlijke eiwitbronnen en een lading voedingsstoffen, wat het een echte no-brainer maakt om toe te voegen aan je dagelijkse routine. Het maakt niet uit wat voor dieet of lichaamsdoel je in gedachten hebt, TPW™ Vegan Eiwit bevat de belangrijkste voedingsstoffen voor allen en iedereen die geniet van het leven van een fit en gezond lifestyle.
Waarom Vegan Eiwit Kopen?
Als je voorheen nooit Vegan Eiwit hebt genomen dan begin je bij de juiste plek! Of als je op het moment regelmatig Vegan Eiwit neemt, probeer dan 1 van onze waanzinnige smaken, we weten dat het naar meer gaat smaken. Als je op zoekt naar een eiwitshake dat 100% plantgebaseerd is, 100% GMO vrij en komt in innovatieve smaken zoals; Choc Mint Brownie, Choc Peanut Cookie, Choclate Silk, Cookies 'n' Cream, Millionaires Shortbread, Strawberries 'n' Cream, en Vanilla Creme, dan is dit de shake voor jou. We weten dat je niet teleurgesteld gaat raken, dus neem een kijkje naar onze beoordelingen en haal voor jezelf een zakje om te testen.
Gemaakt Met Flavour Boost™ Technologie
Ons niveau van obsessie met smaken kent geen grenzen, wat evolueerde tot een volledig campagne om sportvoeding op hetzelfde niveau te brengen als de beste keukens in de wereld met behulp van een culinaire genie. We begonnen hiermee door het openen van de eerste Eiwit Bakery in Europa, een echte unieke wonderland, het tehuis van de fijnste eiwit bakkers, die briljante gebakjes maken in combinatie met ingenieuze sportvoeding en moderne kooktechnieken. Het ene na het andere legende volgde, met de TPW™ Vegan Craver die de voetstappen volgt van onze veelgeprezen Eiwit Brownies, Eiwit Truffles™ en Eiwit Nutties™, geliefd door eiwit liefhebbers over de wereld en langzaamaan must-haves worden in iedereens sporttas.
We leggen het er echter niet bij neer, we hebben nu smaken gecreëerd die de deuren openslaan naar wat je niet mogelijk achtte in niet alleen eiwitshakes, maar ook eiwit snacks. We hebben het afgelopen jaar onze aanpak en technieken verfijnd naar een nieuw niveau van smaak creatie, hoe ze inwerken op onze smaakpapillen tot hoe het vervolgens signalen naar je hersenen sturen. Vanuit deze data hebben we exacte smaakprofielen in kaart gebracht voor al onze 100 smaken die nu opgevoerd zijn met onze next gen FLAVOUR BOOST™ technologie om smaak te leveren, verder dan je wildste dromen, en dat allemaal, zonder ook maar 1 kunstmatig smaakstofje toe te voegen.
Beschikbare Smaken
► Vegan Chocolate Silk Eiwit Powder - Heerlijke chocolade ondertonen, zo glad en fluweelachtig als we maar kunnen maken

► Vegan Chocolate Mint Brownie Eiwit Powder - Een Engelse klassieker, chocolade overgoten met een laagje mint

► Vegan Chocolate Peanut Cookie Eiwit Powder voor de avontuurlijke, nootachtige smaakjes, waar je niet teleurgesteld zult worden

► Vegan Cookies n Cream Eiwit Powder - een Amerikaanse favoriet, met de harmonieuze smaken koekjes en room

►Vegan Millionaire's Eiwit Powder - het is genotvol, het is karamel, het is chocola, het is een biscuitje, het is 1 van onze beste

► Vegan Vanilla Creme Eiwit Powder - altijd puur en simpel, een absoluut legendarische smaakfeestje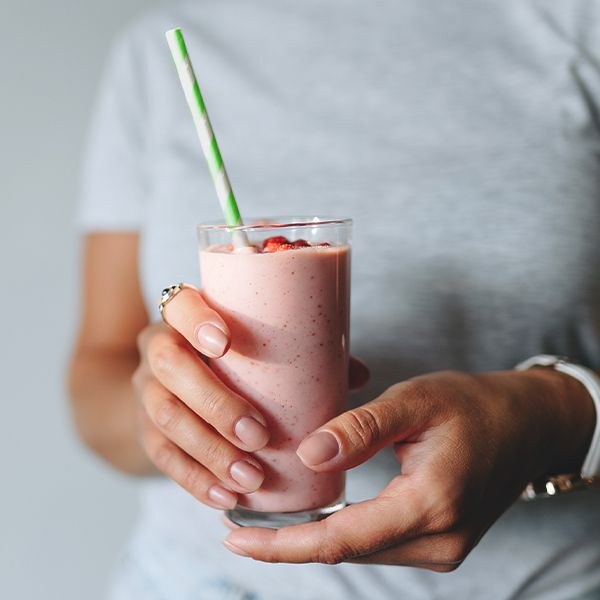 What Is Vegan Protein Powder?
Vegan Protein from THE PROTEIN WORKS™ uses only the finest plant-based proteins selected by our nutritionists based on their nutritional content. Unlike other vegan protein shakes on the market today, it contains FIVE different protein sources to give you a far more comprehensive nutritional profile to help meet your vegan dietary needs
Vegan Protein is made by vegan nutritionists for vegans. It contains hemp protein, sunflower protein, pea protein, brown rice protein and soy protein. You can choose from a wide range of delicious flavours and have the peace of mind that you're making a positive decision for the planet and for yourself.
By the way, if you're looking for a smooth and dairy tasting vegan protein shake, then why not check out Vegan Wondershake, the ultimate in vegan protein shakes. It's unique smooth texture and delicious dairy taste, have made it an instant best-seller and top rated product at TPW.
How Does Vegan Protein Taste?
We only use premium GMO-Free ingredients to create vegan protein powders that mix easily in water or nut milk and taste incredible. All the shakes in our vegan range have a more natural taste than their dairy counterparts. They have a smooth texture, but mixing with a nut milk will help give an even creamier texture, if that's what you're looking for.
Is Vegan Protein Good For You?
Vegan Protein contains no added sugar and up to 26g of protein per serving. This combined with as little as 0.6g of fat and 0.2g of carbs, means its the ideal shake for anyone looking for a highly nutritious shake any time of day or night. You can consume on the go or to boost your protein intake when you feel you need it most.
It is of course vegan friendly, but it is also dairy free, gluten free, wheat free, and lactose free. It naturally includes an abundance of branched chain amino acids, arginine and lysine. As protein shakes go, this is one of the very best.
What Are Vegan Protein Benefits?
Our vegan protein powder is scientifically formulated by our team of in-house nutritionists and is based on a wide range of plant-based research studies. Below we talk more about the key ingredients and some of the benefits they offer, specifically for anyone following a vegan diet:
Hemp Protein - Hemp protein contains no allergens at all and a high concentrate of zinc, found to contribute towards normal protein synthesis, and the protection of cells from oxidative stress. It really was a no-brainer to add this to our Vegan Protein.
Sunflower Protein - Sunflower Protein is a rich source of amino acids, protein, fibre, niacin, riboflavin and vitamin B6. The protein and fibre content can help support muscle maintenance and help with normal bowel functions. .
Pea Protein Isolate - Pea Protein has the highest solubility of any protein and has been shown to contribute to the maintenance of muscle. It also contains a high percentage of vitamin K that helps the maintenance of normal bones and normal blood clotting.
Brown Rice Protein - Brown Rice contains vitamin B6 shown to help energy-yielding metabolism, protein and glycogen metabolism and the reduction of tiredness and fatigue
Soy Protein Isolate - Containing all nine essential amino acids, Soy Protein contributes towards the support of muscle and the maintenance of normal bones. It's also packed with vitamin B12 and magnesium which helps with psychological function, normal blood cell formation and contribution to the reduction of tiredness and fatigue.
Who Is Vegan Protein For?
Vegan Protein is ideal for vegans or anyone looking to try a vegan diet. However, it can also be consumed by non-vegans who would like to make a positive personal choice for the environment and for their own bodies. It is a pure and natural protein powder that is high in protein, low in fat and low in carbohydrates. No matter what diet or body goal you're pursuing, Vegan Protein is a great option for anyone who enjoys keeping in shape and living a healthy lifestyle.
Why Buy Vegan Protein?
This product is one of our FIVE STAR reviewed products and gives you peace of mind that it is consumer endorsed. It is available in a wide range of exciting flavours meaning you will never get bored. The current flavours include Choc Mint Brownie, Choc Peanut Cookie, Chocolate Silk, Cookies 'n' Cream, Millionaires Shortbread, Strawberries 'n' Cream, and Vanilla Creme.
Vanilla Creme Vegan Protein Powder - pure and simple everytime, an absolute legendary taste bud party
Chocolate Silk Vegan Protein Powder - delicious chocolate tones as smooth and velvety as we can make it
Millionaire's Vegan Protein Powder - it's indulgent, it's caramel, it's chocolate, it's biscuity, it's one of our best
Chocolate Mint Brownie Vegan Protein Powder - an English classic, chocolate overlaid with a layer of mint
Cookies n Cream Vegan Protein Powder - an American favourite, with the harmonious flavours of cookies and cream
Chocolate Peanut Cookie Vegan Protein Powder - for the adventurous, nutty ones, you won't be disappointed
Have You Tried Vegan Protein Extreme?
If you're looking for the ultimate Vegan Protein experience then you have to try our Vegan Protein Extreme
With only the best sources of vegan protein and 29g of protein per serving - our Vegan Protein Extremeis a powerhouse. Not only have we have infused it with a vitamin and mineral blend to further enhance the benefits of this shake. It's sweetened to ensure this is the purest vegan protein shake you can buy.
* Nutritional Information per serving based on unflavoured
* Disclaimer: Customer reviews are independent and based on personal experience. Individual results may vary. Products designed to be taken in conjunction with a balanced diet and training plan. Nutritional Information per serving based on unflavoured.
Meer lezen
Voedingswaarden
What's in it?

| | | |
| --- | --- | --- |
| Waarden gebaseerd op: | per 100g | per serving |
| Energie (KJ) | 1547 | 464 |
| Energie (Kcal) | 369 | 111 |
| Vetten (g) | 3.6 | 1.1 |
| Waarvan verzadigde vetzuren (g) | 0.4 | 0.1 |
| Koolhydraten (g) | 2.6 | 0.8 |
| waarvan suiker (g) | 0.6 | 0.2 |
| Eiwit (g) | 80.2 | 24.1 |
| Zout (g) | 1.31 | 0.39 |
Ingrediënten
Birthday Cake
Allergenen - Zie hieronder ingrediënten in ORANJE
Eiwitmengsel (

Soya

Protein Isolate, Eitwit Uit erwten, Hennep, Sunflower Protein, Eitwit Uit Bruine Rijst)
Smaakstoffen
Zoetstof (Sucralose®)
DigeZyme® (Amylase, Protease, Cellulase, Beta-D-Galactosidase, Lipase)
Inhoud: Voor Allergenen informatie zie ingrediënten in

ORANJE


Made in a factory that handles milk, egg, cereals with gluten, peanuts, nuts & soya.
We recommend you use between 2-3 servings per day, or as required to meet your individual needs. Add 250-350ml of water or milk into your TPW™ shaker. Add 1 scoop (30g), then shake well and consume. The less water you use, the thicker your shake will be, so adjust to suit your own taste
Related Products
No matter your vegan goal, THE PROTEIN WORKS has your Non Dairy Protein nutrition sorted. Not only do we offer a great range of vegan protein powders - but we also offer a range of Vegan Protein Bars created using cutting edge bakery techniques. Or try our our Vegan Meal Replacement and Vegan BCAA's to help you reach your physique goals with ease.
Verwachte levering van 4 tot 6 dagen
Koerier Partner: FedEx Getraceerde Levering
| | |
| --- | --- |
| Besteed €0 - €64.99 | €5.99 |
| Besteed €65+ | GRATIS! |
Q. When should I take Vegan Protein?
A. It depends on your lifestyle and goals, but we recommend looking at the "Serving Suggestions" to find out what's right for you.
Q. How much Vegan Protein should I take?
A. It is recommended that you consume between 2-5 servings per day, dependent upon your own personal needs. A serving would be classed as 30g (one scoop) of Vegan Protein. It is recommended that you take 1g of protein per pound of body weight, so adjust your intake accordingly.
Q. How can I tell if the protein I use is a good quality protein?
A. Keys signs to look for are the level of protein declared on the label. It should also be easy to mix and with little froth. Of course the ultimate way to know is from the results you get from taking the product.
Q. Is Vegan Protein suitable for vegetarians and vegans?
A. Yes, Vegan Protein is suitable for both vegetarians and vegans.
Q. Can I take too much protein?
A. If you don't burn the excess calories that come with the additional protein, it may lead to increased body fat. No other side effects have been noted.
Q. What if any side effects will I get from taking Vegan Protein?
A. We haven't heard of any nasty side effects from taking Vegan Protein.