Total Mass Matrix Extreme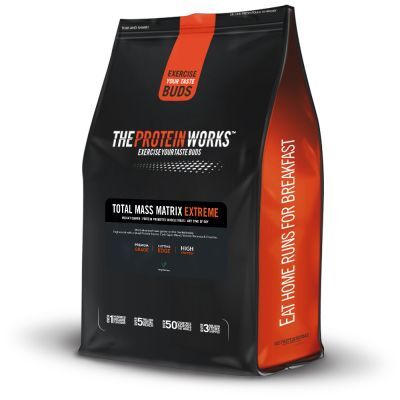 Total Mass Matrix Extreme
Total Mass Matrix Extreme is de meest calorie- en nutriëntrijke formule voor gewichtstoename uit het TPW™-laboratorium. Het bevat een mengsel van drie verschillende eiwitn dat meer dan 65 g eiwit en meer dan 1000 calorieën per portie oplevert. Total Mass Matrix Extreme is ontwikkeld om bij te dragen aan de groei van spiermassa.
Total Mass Matrix Extreme is ook verbeterd met enkelvoudige extractingrediënten van topkwaliteit en aminozuren. Dit omvat een creatinemengsel uit verschillende bronnen, L-glutamine, een vitamine B Vitablend, supergranen en de veel gepubliceerde gezonde vet-triglyceriden met middellange ketens. Total Mass Matrix Extreme is ideaal voor iedereen die veel massa wil toevoegen.
Meer dan 1000 calorieën per portie
Uniek driedubbel mengsel met 65 g per portie
De ultieme formule voor gewichtstoename
"Absolute beast of a mass gainer! If you are looking to seriously bulk up then you wont go far wrong with this. Great flavours too!" - *Craig

Total Mass Matrix Extreme contains a cutting-edge tri-protein blend that delivers up to 54g of protein and up to a colossal 966 calories per serving.

Its Extreme formulation sets a new standard in next level mass gainers through the inclusion of a potent vitamin and mineral blend, glutamine and 5g of creatine.

Used in conjunction with a training program, our most comprehensive gainer is designed to promote an increase in muscle mass and fuel your body through the most intense of workouts.