Over The Protein Works™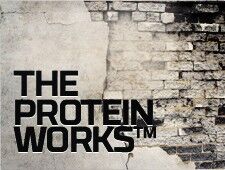 THE PROTEIN WORKS™ is een origineel en innovatief sportvoedingsmerk dat we hebben opgericht uit passie voor sportvoeding en een visie om de lat hoger te leggen wat betreft productkwaliteit en serviceniveau voor sportvoedingsgebruikers. Wij alle drie, Mark, Nick en Karl, hebben jaren in de sportsupplementenindustrie samengewerkt met diverse topsporters en -teams.
TPW™ vertegenwoordigt de wijze waarop sportvoeding volgens ons moet zijn. We hebben veel geïnvesteerd in de juiste werkwijze en dagelijks naar onze klanten geluisterd. We voelen passie voor alles wat we doen en het heeft onze prioriteit om niet alleen aan de verwachtingen van onze klanten te voldoen, maar deze ook te overtreffen.
Wanneer het gaat om de producten, komt onze filosofie neer op drie hoofdbeginselen: ZUIVER | BEWEZEN | PERSOONLIJK. Kom erachter wat we met deze drie punten bedoelen, wat onze drijfveer is en hoe belangrijk jij bent voor de totaalvisie van TPW™. Zoals altijd willen we van jou weten wat je denkt, of dat nu positief of negatief is. Jouw feedback laat ons harder werken.